Sunday, October 9th, 2005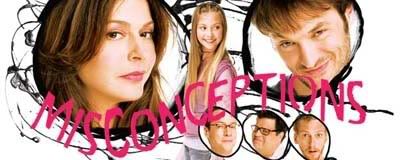 MISCONCEPTIONS, described as a mom (Frasier's Jane Leeves) who finds out that her son's sperm donor isn't the educated, classy man she thought he was. She is mortified to find out that her 'ideal donor' is not the Olympic medalist nor Yale-educated surgeon that she was expecting when she brings her now 13 year-old daughter to meet him.
Guess who the father is? THAT'S RIGHT! It's our Adam!