Thursday, February 15th, 2007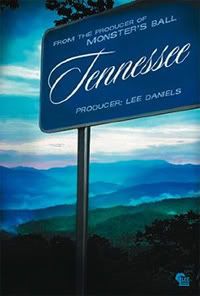 Why the semi-obscure Prince lyric and pretty, blue movie poster up above?
Well, the big news done broke:
Our Adam has been added to the cast of curvaceous pop superstar Mariah Carey's latest cinematic offering, Tennessee.
The producer of this road movie is young firebrand Lee Daniels, the force behind the critically acclaimed indy films Monster's Ball and The Woodsman. Sounds to us like a strong bet to be more gold than glitter.
Oh, it's on y'all; it is most definitely on.
Tennessee

Two brothers. Three paths. One destination.

Carter (Adam Rothenberg) and his younger brother Ellis (Ethan Peck) embark on a journey from New Mexico to Tennessee to find their estranged father — a trip which might hold Ellis's life in the balance. Along the way they meet Krystal (Mariah Carey), an aspiring singer who flees her controlling husband (Lance Reddick) to join them on their journey.

Cast: Mariah Carey, Ethan Peck, Adam Rothenberg, Lance Reddick, Bill Sage
Director: Aaron Woodley
Producer: Lee Daniels
Writer: Russell Schaumberg

For more information:
official page at Lee Daniels Entertainment
imdb entry
Wikipedia entry