Friday, October 26th, 2007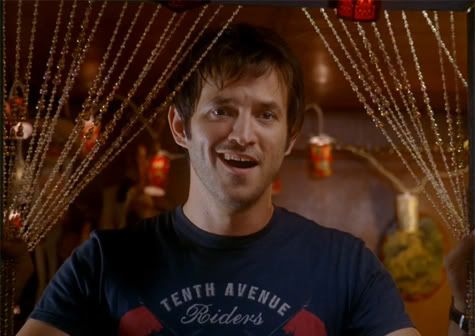 After yesterday's disappointment with the Entertainment Tonight feature, we here at the Apple were mighty pleased to view the Mad Money trailer we downloaded today off of the Movie Trailers Blog. There's actually quite a lot of Adam, beginning at the 1:33 mark on through the end. Kind of a shockingly large amount of Adam really, including the super-duper close-up used above.
The film's website also appears to be up and running. There's nothing Adam-specific up there at the moment, but there is a Mad Money Sweepstakes ready to go and we'll keep an eye on the site for updates.
Click on the above to view the video (or download your own high-quality copy from the Movie Trailers Blog). More screen captures after the jump.