Friday, December 14th, 2007
The Mariah fan brigade once again alerts us to news of Adam's upcoming star turn, Tennessee. The New York-based Elephant Eye Films has just added the film to its sales roster and produced a spiffy new poster that unfortunately jettisons the pretty blueish-green scheme that complemented the Apple's coloring so well, but soothes our disappointment with a big fat shot of our boy smack dab in the middle of a Peck-Carey sandwich. Will the announcement of a "Winter 2008″ release date soon follow? Fingers crossed.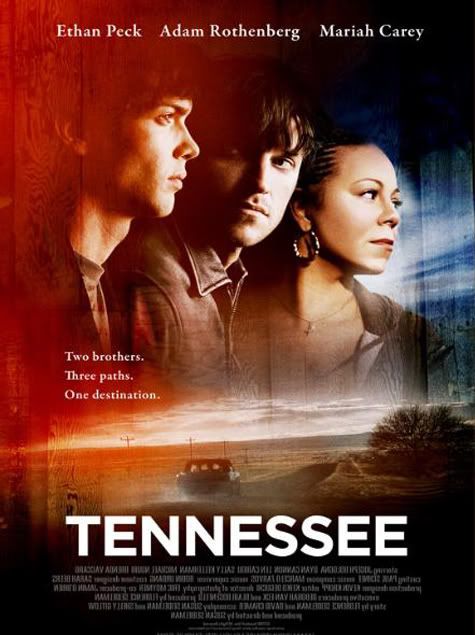 Thanks to Mariah Carey's Site for the image.
Update (December 16, 2007):
Commenter Marcin directed us to a larger version of the poster, so we switched the original out. Thanks for the artwork. We'll also note that the consensus on the Mariah sites appears to be that this is probably not the final poster and is just another placeholder.