Thursday, January 31st, 2008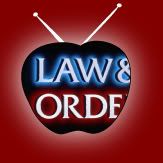 According to The Futon Critic, Adam's episode of Law & Order, "Submission," has been bumped from its slot next week. There doesn't seem to be a new airdate yet, but it's looking like early March at the earliest.
After the jump, we take a look at some spoilers regarding the casting of the ep and take a stab at sussing out Adam's character.