Thursday, February 28th, 2008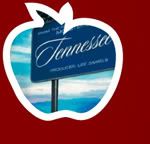 According to Mariah Carey's fansite, the delovely diva paid a visit to TRL yesterday to announce the big, big news that Tennessee will be appearing at the Tribeca Film Festival this spring. Oh, and to launch her new video, "Touch My Body". Show Adam's co-star some love and vote for it. And it's got Jack McBrayer! The Apple staff sure loves them some Jack McBrayer. The Mariah Daily Journal has a downloadable video of the announcement, posted at midnight today.
We were getting a little impatient there, but this is pretty cool. No schedule or official roster of films has been announced as of yet, but the website does currently offer a mailing list and, for American Express cardholders, various ticket packages composed of presently unannounced films. This year, the festival will run from April 23rd to May 4th and tickets for individual shows will go on sale April 12th for AmEx cardholders, the 18th for downtown residents and the 19th for everybody else. As always, updates to follow.
Update:
If past years are any guide, we can expect the official lineup to be released around the middle of March.
Just a quick update on one of Adam's other projects, Lipstick Jungle received an order from the network for another six scripts. Still no word on whether additional episodes will be filmed (or the status of Adam's character), but it is doing reasonably well with its target demographic of women 18-34 and women 18-49, so we're cautiously optimistic that our man Adam may be on our TV screens on a regular basis in the very near future.