Monday, July 28th, 2008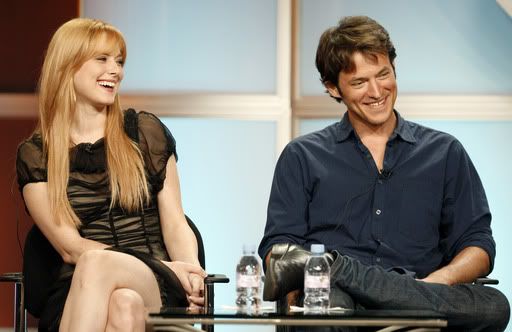 With Alexandra Breckenridge (Photo: Matt Sayles, AP).
As we move into the dog days of summer, the networks are starting to rev up their promotional machines for the new fall season. The official website for Adam's new vehicle, The Ex List is starting to fill out bios and such and has posted a new "Behind the Scenes" clip about the show that features our Adam. The early buzz seems to be largely favorable following the Television Critics Association's summer press tour, which wrapped up last week. The best rundown of The Ex List session we've found is from a posting by Will Harris over at Bullz-Eye.com.
Excerpt from the TCA recap after the jump.