Sunday, May 17th, 2009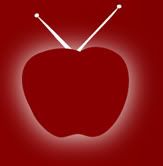 This is gonna be a quick hit, but big, big news. All thirteen episodes of Adam's sadly short-lived CBS series, The Ex List are now available for purchase at Amazon On Demand and iTunes. Still no sign of a DVD (with extras, please), but this'll do for now. Fire up those interwebs, everybody.
On a technical note, we're having some issues with the site, but we're working our little fingers off to resolve the problem with the archives and comment pages. We apologize for any inconvenience.