Sunday, September 13th, 2009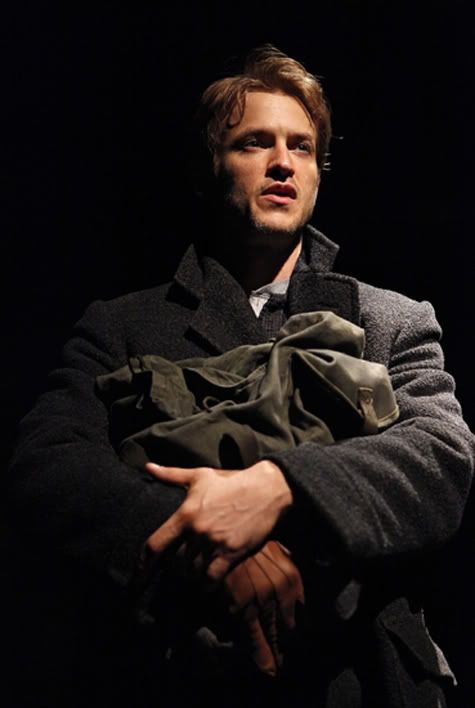 From The Retributionists (Photos: Joan Marcus).
We've been remiss lately in keeping up with Adam news at the Apple and there's certainly been a fair amount of Adam news to report, so let's get to it.
The DVD release of Tennessee has been pushed back to January 26, 2010. Which makes us sad.
The opening night of Adam's play, The Retributionists, is this Tuesday, September 15th. The limited run of the play ends on September 27th, so Adam fans will want to make sure to catch it before it goes. We're keeping an eye out for any reviews, but, if you just can't wait for some words of praise for our boy, check out the latest installment of the podcast, Playwrights Horizons on Demand. Playwright Daniel Goldfarb talks about Adam's work around the 5:15 mark.
There are more publicity stills of shirtless Adam after the jump, so be sure check those out and check back later in the week for more news.