Wednesday, March 31st, 2010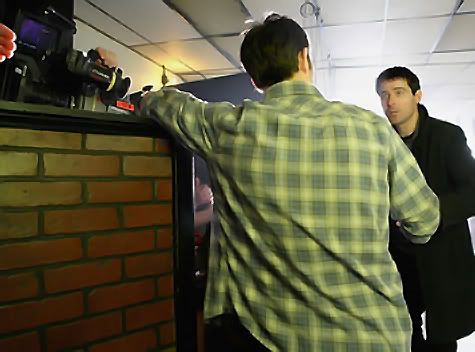 Adam was spotted on location in Boston's Dudley Square working on ABC's pilot for Boston's Finest, which stars Goran Visnjic, Katee Sackhoff, and Nia Long. According to The Hollywood Reporter, the show "centers on a detective (Sackhoff) who teams with a disgraced ex-cop (Visnjic) to solve crimes and untangle the conspiracy that sent him underground." We don't know if Adam will be a regular in the series if it gets picked up or if the show itself has been picked up . We're pretty fact-free at this point, but, look, it's the back of Adam's head!
Updated (May 26, 2010): Boston Legal has apparently not been picked up. So, pouty face.